Help with emotional problems & family relationships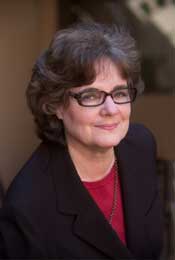 Welcome to the website for my  practice in Sebastopol, California.  I have been a clinical and family psychologist  since 1981 and I provide psychotherapy, counseling and family therapy to help individuals, couples and families solve emotional problems, relationship problems and work problems.
People from all walks of life come to my office seeking help with many different kinds of difficulty. Anxiety, depression, physical illness, losses, marital tensions, behavioral problems, family relationship dilemmas, parenting, childhood and adolescent problems, concerns about aging, and workplace problems are some of the concerns people bring to my practice.
My services include brief therapy and counseling for immediate difficulties, and long-term psychotherapy for problems that are more chronic and difficult. My goal is to help people I work with to understand their problems and use their strengths to make positive changes for themselves and others who are important to them.
If you call me I will be happy to discuss with you the help you are looking for.  After talking with you, I can help you consider your options, and if my services are appropriate for you, we can schedule an initial appointment.
It is best to reach me by phone. You can call me at (707) 823-1848, but you can also contact me by email at lhavstad AT sonic DOT net. Meanwhile you can click through my website to learn more about my practice and other resources in clinical and family psychology.